The gazebo in Washington Park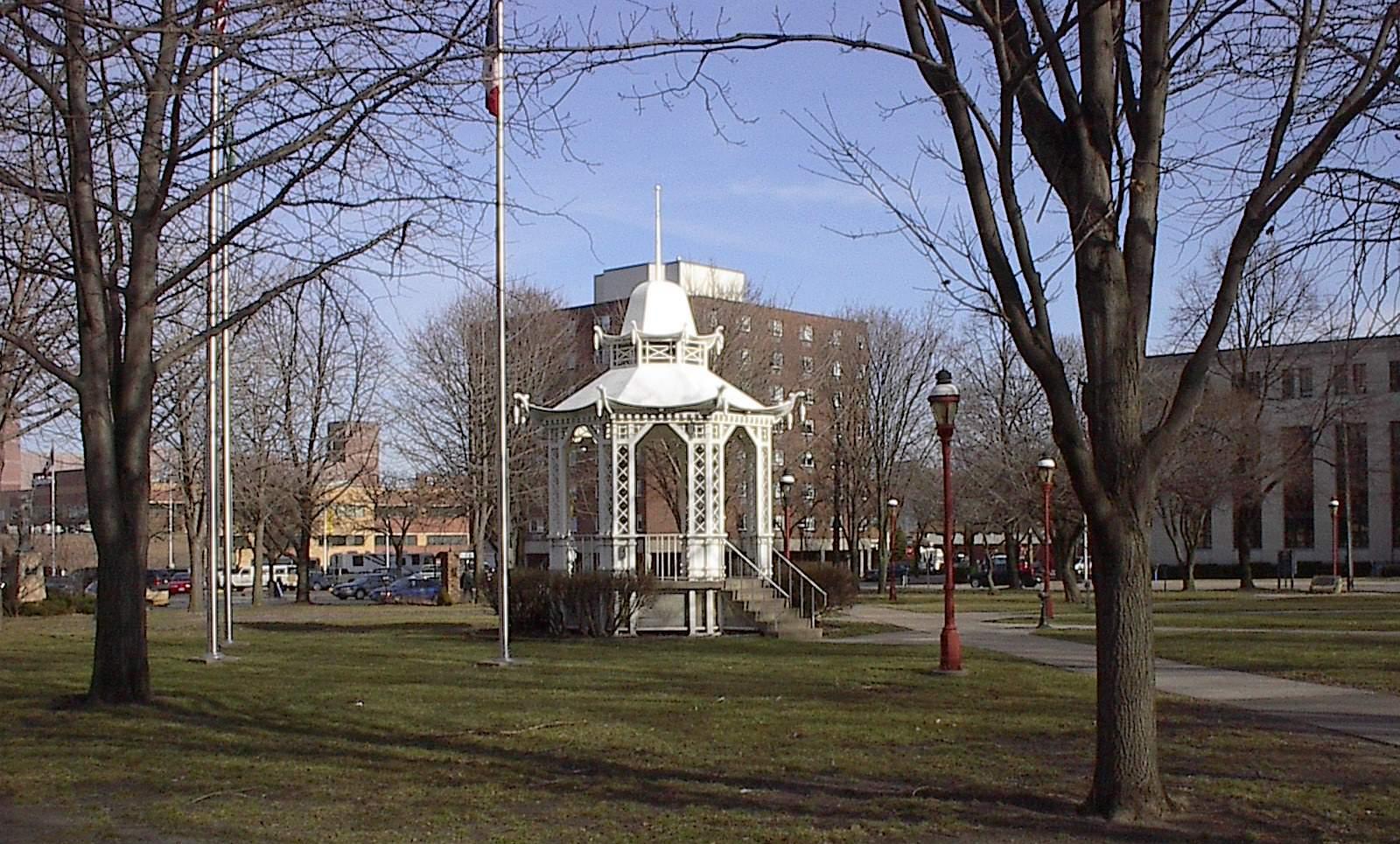 Bordered between Sixth Street and Seventh Street, and by Bluff Street and Locust Street, this area was the main meeting place for the early residents of Dubuque. It was the location for Iowa's first church, first school, and first courthouse. The gazebo was dedicated in 1976 and is a replica of the original one that once stood in this park. To see an old postcard view of this park go to the Web page at http://www.dubuquepostcards.com/index.php?cardId=258.
This page was updated on December 7, 2004.