Horseshoe Bluff,
Mines of Spain State Recreation Area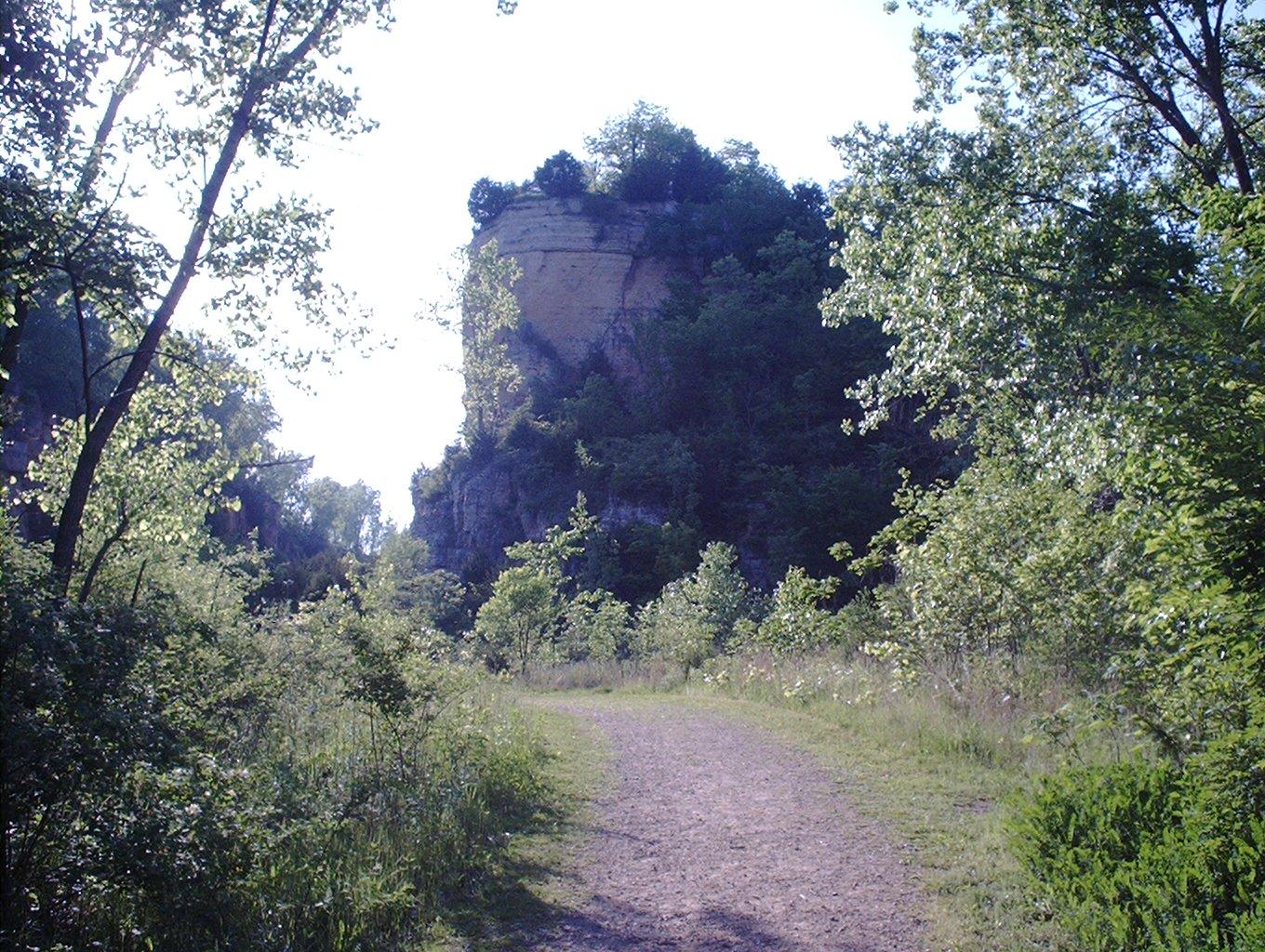 Located at the southern edge of Dubuque, this 1380 acre area is open all year from 4:00 A.M. until 10:00 P.M. and provides facilities for hiking, hunting, cross-country skiing, and picnicking. Besides the Julien Dubuque Monument, the Mines of Spain State Recreation Area also contains the E. B. Lyons Interpretive Center, the Horseshoe Bluff Interpretive Area, and the Catfish Creek Preserve. The Mines of Spain is a National Historic Landmark, a National Wildlife Federation Nature Area, and a Watchable Wildlife Area in Iowa. Their Web site can be found at http://www.minesofspain.org. For more information you can view the Web pages at http://www.state.ia.us/parks/minesof.htm and http://jove.geol.niu.edu/faculty/fischer/429_info/429trips/Dubuque/Mines_of_Spain.htm.
This page was updated on May 27, 2002.