The Fenelon Place
(Fourth Street) Elevator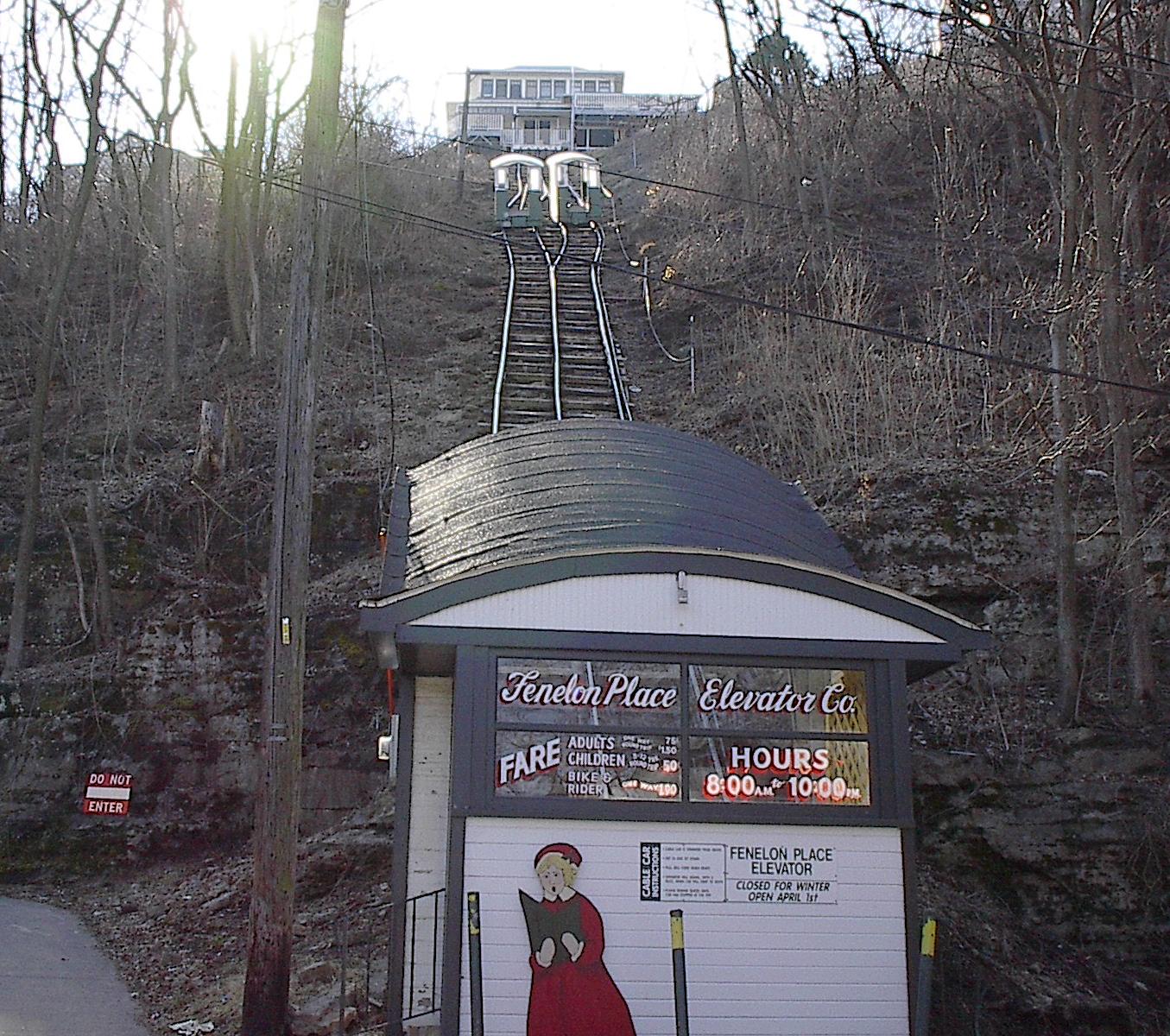 With the office and controls located at 512 Fenelon Place, the Fenelon Place Elevator vertically transports passengers 189 feet between the end of Fourth Street and Fenelon Place. It is open daily from April 1 through November 30, from 8:00 A.M. until 10:00 P.M. Listed on the National Register of Historic Places, this elevator is the third one at this location and has been in use since 1893. The observation platform at the top provides an excellent view of the downtown area and the Mississippi River. For more information go to the Web site at http://www.dbq.com/fenplco/.
This page was updated on April 17, 2002.