The Dubuque County Courthouse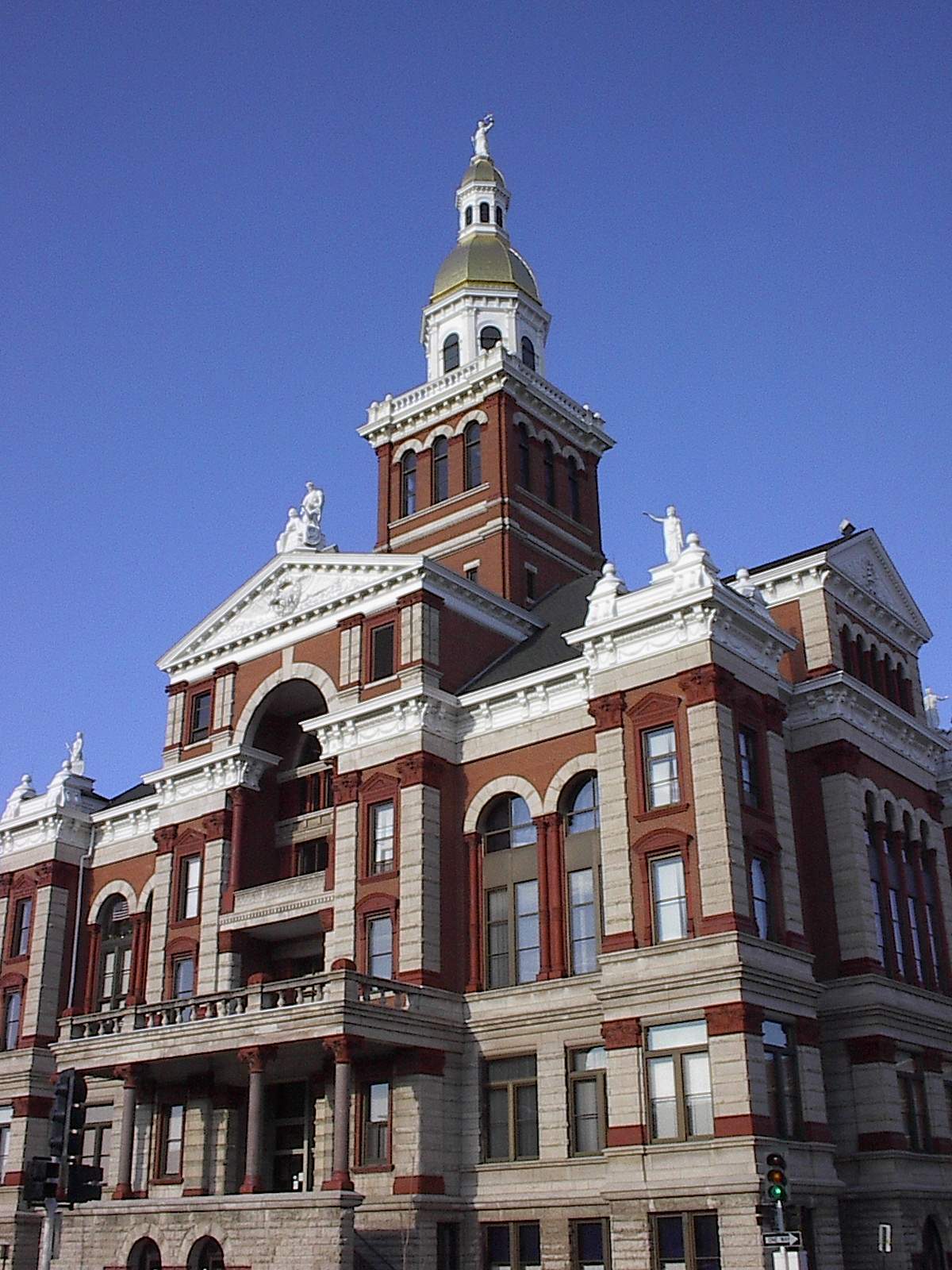 In 1970 the Dubuque County Courthouse became the first building in Iowa to be placed on the National Register of Historic Places. Construction of the Dubuque County Courthouse began in 1891, and it was dedicated on January 19, 1893. It originally was adorned with bronze statues of angels blowing trumpets. These bronze statues were melted down to make ammunition during World War One. A lengthy restoration was completed in 1984. The dome is covered with gold-leaf and capped with an allegorical statue representing Justice. It is located at 720 Central Avenue. To see an old postcard view of this building go to the Web page at http://www.dubuquepostcards.com/index.php?category=7.
This page was updated on December 7, 2004.