The Dubuque City Hall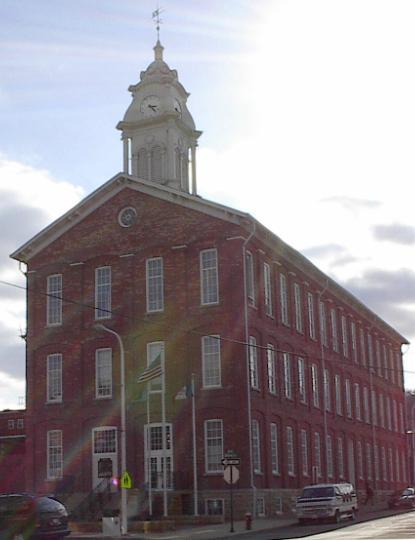 Built in 1857, and listed on the National Register of Historic Places since 1971, the Dubuque City Hall was designed by famed local architect John Francis Rague. The original bell tower was removed in 1954, but it was replaced by an exact replica in 1990, and the original bell was reinstalled. Now solely devoted to municipal government, the first floor of this building was used by area farmers to sell their wares until 1879, while the third floor was originally used as a community center and ballroom, and the basement at one time housed the City Jail and the Police station house (as well as two saloons). It is located at 50 West Thirteenth Street.
This page was updated on July 23, 2002.